Don't want to limit your garden on the ground? Well, vertical gardening is a better choice. Generally speaking, vertical gardening is growing along and up vertical surfaces in and around your outdoor or inside space. Not only can it beauty your walls, but also can make the most of the space like fences, walls, barriers.
Much more to know, it's a great way to get creative. In this article, let's make our inspiration to new heights of creativity!
Make your Stair a Garden
This style is perfect for any space, whether the space is small steps or big gently sloping side. All kinds of herbs, flowers or vegetables are suitable.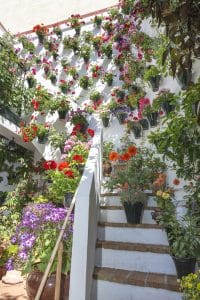 Use Your Balcony Ceiling 
If your balcony is small or you want it to be creative, using a balcony ceiling and trailing plants, and then you can have a beautiful and practical vertical garden. With a little greenery dangling down from the ceiling inside, you can have a gorgeous garden balcony.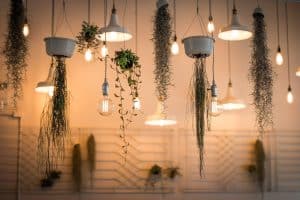 Bring Old Things for Fresh Looks
If you have unused items such as baskets, Nesting boxes in your home, why not use them for your DIY vertical garden? With normal things in our life in unexpected ways, it can really add interest to a home design and protect the environment by recycling.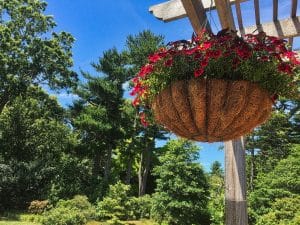 Plant Up Your Balcony
Balcony is a good place to impress others. We all want it to be functional and aesthetic. Take advantage of the different levels of your railing for a multidimensional display and you'll be sure to impress others.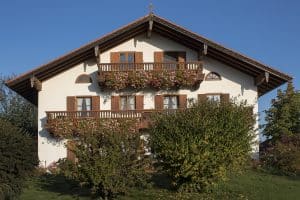 Apply Cans and Clay Pots
With a winning budget garden idea, don't throw those empty cans or old pots away. A little spray paint and a string will recycle them and fascinate others.
Think About Your Archway
Make a Gutter Garden
Pallet Hanging Garden
…
We still have various of creatives about Vertical Garden. Got interested? Move and create your own creative green wall! Contact us Everlast Services. We are always more than happy to visit your home, provide detailed information and samples, and discuss how we can best meet your needs.
Finally, if you are seeking improvements and would like someone to take care of your landscaping needs, then look no further than Everlast Services. We have experienced landscapers too, who will work with you to create your perfect outdoor living space.
Service Area: Melbourne · Hoppers Crossing · Truganina · Laverton · Point Cook · Malvern · Altona & Altona Meadows · Toorak · Werribee & Werribee South · Wyndham Vale · Armadale · Tarneit · Williams Landing · Deanside · Rockbank · Caroline Springs · Ravenhall · Sanctuary Lakes · Williamstown · Newport · Seaholme · Derimut · Seabrook · Yarraville