需要围栏、混凝土工程和花园景观施工吗?
Everlast Services是您在墨尔本的首选
如果您在墨尔本需要围栏、花园景观设计施工、混凝土工程、锻铁大门或者围墙建筑施工公司,那么Everlast Services就是您的理想之选。
凭借20多年的行业经验,我们为每个项目带来了无与伦比的专业知识和经验。 我们是一家自豪的澳大利亚人经营的家族企业,由家族经营,位于墨尔本西郊。
我们所有的产品都是直接在我们的Laverton North工厂直接生产的,因此我们可以监督产品生产过程的每一个细节,并在出厂前对每一件产品进行检验。
因此,我们可以100%保证我们产品的质量,强度和耐用性,每次为您提供最高标准的围栏,混凝土和花园景观。
在Everlast Services,我们以能够为本地客户提供合理的价格和最优质的产品和工艺而感到自豪。
我们使用澳大利亚制造和拥有的材料制造高质量的产品,以及为每项工作提供卓越的客户服务而感到自豪。 您可以放心,从头到尾,Everlast Services友好的团队将满足您的需求。我们还提供中文咨询服务,让华人朋友也可以顺畅沟通。
随着COVID-19的发展,Everlast Services可以通过视频通话提供报价。
如果您处于自我隔离或隔离状态,为什么不带我们进行虚拟游览您的前院或后院呢? 您可以准确地告诉我们您的需求,而不必担心病毒的传播。
我们会尽快为您提供高度准确的报价。
一如既往,我们团队成员和客户的健康与安全是我们的第一要务。 我们认为通过视频通话提供报价是保护我们整个社区的最佳方法。
扫描下方的微信二维码,立即与我们开始远程视频报价。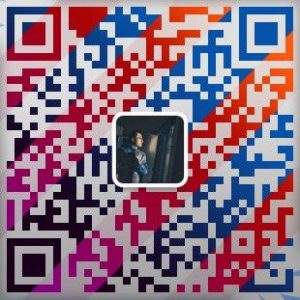 当然我们也非常欢迎您到我们的展厅来挑选您需要的产品。
总部和展厅地址: 14 Westside Drive, Laverton North, Victoria, 3026
电话: 03 9369 2066
营业时间:
周一至周五:7:20 am至6:00 pm
周六:9:00 am至5:00 pm
周日:休息
Recently need some material for my small backyard project. Have done some research and found that this place had best prices in this part of Melbourne. I dell

…

with Cherry, she was most polite and helpful. My order was done promptly. Have some more ideas and definitely will be back.

read more
Many thanks to the crew at Everlast for executing such fine workmanship and quality. The work was done in a very professional manner and they went above and

…

beyond to achieve great results for the project.

read more
B. Trounson
01:36 16 Nov 21
The guys at Everlast did a fantastic job. We are so pleased with our backyard transformation. We took out pavers and grass and had them create a patio and

…

walkway in its place, along with some artificial turf. They created proper drainage and just paid so much attention to detail. There were a few issues as with all projects but they stuck with us until all was sorted and they did a great job in not making us feel like our expectations were too high or are needs we're not worth being met. We also had a glass fence installed by them as a spa barrier. They provided a great service and I really couldn't recommend them more. We are so happy with all the work done. Thank you Everlast!

read more
Anna Modlin
02:59 08 Nov 21
Joey gicoso
12:40 25 Sep 21
We had a great experience with Everlast. The concreting team were very professional, experienced, polite and did a great job. Despite unavoidable delays due to

…

COVID shut downs & weather, they came through in the end. After getting no where previously with exorbitant quotes & shonky tradesmen we finally have a second hand brick edged driveway which really suites our heritage home. I have recommended these guys to our friends & relatives.Thanks again

read more
Paul Jackson
11:20 01 Jul 21
It was a pleasure to work with J and his team. I actually got the fence and gates done in March 2020. I usually wait and assess the performance of the product

…

and service before doing my review.Good points – Jay was responsive when the automatic gate stopped closing. He had the guys over the bery next day. The fixed the sensor. 5 starsI used the FACC motor for the automatic gates. The sensor goes out of wack in the winters and the gate does not close sometimes. Average rating 2.5 starsThe Fence is nice and clean. It did have to be touched up a little bit – and that feedback was taken on board graciously. 4 stars out of 5Timeliness: All was prepared and installed on time and really well. J's two workers were very kind and knowledgeable and joined me for tea and bikkies frequently when they were working here.Overall rating: I'll give them a 4.5 out of 5 – that that too just because of the gate sensor. Otherwise I am so happy with their service that I will be getting them to do my landscaping and concreting and balcony railings.Good job guys. Keep it up!Ps disclaimer: I did not recieve any discount or money off etc. Its an honest review of my expierence with Everlast.

read more
Absolutely best experience with J and the whole team. They did all fencing and landscaping work for my new house in West Melbourne, the job quality is second

…

to none. Everyone is so friendly and helpful, love the "can do" attitude. Also, such thorough and detailed explanation on every single step, plus useful and professional advice. You just cannot go wrong with these guys. They don't need a long review, do yourself a favour, just give J a call and you will see.Above was my review 3 years ago, J and the team just finished another job for me by this week. First, the quality of their job is so good, even better than the job they done 3 years ago. This time is a full package deal too, from fencing, balustrade to retaining walls, concreting and synthetic grass. Second, the communication was never issue. J and Kai are so nice, there were a lot of changes since the job started, but they were always so patient and professional, offered me the best plan according to my budget for each change. J was even still answering my messages at 3AM couple times. Third, it went through 2 lockdowns during this job, it was really frustrating. Both J and Kai were working so hard to get my job done as soon as possible. Really appreciate both of them for their extraordinary work.

read more
Professional and quality products, love our new gate!
Phoebe Pace
00:48 21 May 21
Highly recommend Everlast for all landscaping needs. They updated our entire backyard including resurfacing around the pool, new pool fence, storage unit,

…

concreting and timber composite decking. Price was unmatched by any other quote, customer service was impeccable, and all of the workers went far and beyond in the job. The most respectful bunch of tradies I've ever dealt with.

read more
Lisa Vella
08:06 10 May 21
Great help, understood and delivered to my needs.
Rodney Armour
08:32 27 Jan 21
Everlast services helped me to understand options with my fence and sliding automated gate .Mr J was so helpful , very understandable person and lots of

…

knowledge to give you best opinion for your needs , it was very easy to deal and always answered on my calls when I needed some information, I would happily recommend all of his services ,Good job mr JRegards Dragan

read more
dragan milovic
07:19 22 Jan 21
I had 2 new houses built 2 years apart. The landscaper of the first did landscaping before concreting and made a real mess of the instant turf. They only

…

cleaned up the mess after I threaten to withhold payment.I did a lot of research when I looked for landscaping for the second house. The quote from Everlast is not the cheapest but I was impressed by the review on Google.The project was delayed by some issues, the most significant is COVID. However, the project was completed as planned.J was nice to come to my first house on a rainy weekend to give a quote on fixing lawn and side door.The guys are professional and tidied up after the job.For some unknown reasons, some of the plants at the second house died after 3 months and J replaced at no cost. His offsider, Kai, even brought some fertilizers to with some gardening tips like avoid over watering.Overall, a very professional team. They may not be the cheapest one but they will definitely be my choice if you like peace of mind.There may be one area for improvement.They should provide some written information for care of timber outdoor decking and artificial turf although this is readily available online

read more
James Kwok
09:05 20 Jan 21
I love my new fence and drive way. Staff were really friendly and easy to contact & receive a quick reply. Will recommend to all my friends & family.
Jessie Cee
00:57 29 Nov 20
Everlast installed a new blade fence at the front of our property and we're super happy. Looks fantastic and it was installed quickly and professionally. Would

…

definitely recommend!

read more
Pete Collins
07:29 24 Nov 20
Big thanks to the team at Everlast Services for the installation of our new glass pool fencing.Special thanks to Garth for his guidance and patience with us

…

during COVID and the excellent workmanship by the installers who did a great job and keep the area safe and clean at all times.Thanks Everlast, will recommend your services to others needing similar works .

read more
Wayne taylor
05:54 23 Nov 20
Top quality, good price and very knowledgeable in the art of the work.Very happy and satisfied with the quality of work and materials utilised for project,

…

will definitely hire again for future jobs. Thanks to Jay and all the team.

read more
Adam Redwen
03:39 17 Nov 20
Everlast Services just finished my backyard job of adding concrete to extend my courtyard and digging up and redoing my backyard with synthetic grass. For

…

first time in 6 years the surface is now even. No more weeds. I couldn't be happier, it looks fantastic. Thank you J!

read more
Fi McKenzie
04:40 11 Nov 20
Great service! Everlast was the most responsive, best price offered when comparing others, and loved the finished job that they provided to do our decking

…

work. Very friendly and professional team. I am now planning on getting further services from them as I was pleased with their work. Highly recommended.

read more
Mokhles Barazi
02:46 05 Nov 20
Excellent service .very happy with their work force and quality of materials what they use.
Ramanan Venkatchalam
03:07 11 Oct 20
We arrived for a quote at Everlast Fences, Jay showed many options from his screen to help in selection. Jay came out to measure up to complete the quote, his

…

practical suggestions were invaluable. Once we commenced Jay kept us updated, the team who completed the installation stages were prompt, efficient, courteous and polite. Any point requiring clarification or adjustment was remedied straight away. We were very impressed with the whole process, Many thanks to the Everlast Team.

read more
Hilary Ingram
10:14 24 Aug 20
We just had double gates and small side fenceInstalled by Jay and his team.Could not have been more happy with the outcome.Looks amazing and adds $ to value

…

of house.Professional, courtesy and quality of workwe're exceptional.Will be using for future work.CheersBrentBrent

read more
Brent Crameri
02:42 10 Aug 20
We had a large area in our backyard (110m2) concreted by Everlast Services and we are extremely happy that we chose to go with them. Even though we went with

…

just plain concreting, the craftsmanship and quality of the finish makes the finished concrete look so much better than other examples of plain concrete we have seen recently. The team worked with me to create a suitable design for the concrete, implemented it all perfectly (drainage, concrete pouring, saw cutting etc all done with great care and accuracy) and we couldn't be happier. Many thanks to Garth, Yama, Rafi and everyone else who helped.We have also just had our new gates installed by a different team from Everlast services and they are of excellent quality and just as we had hoped they would be. Once again thanks to everyone for their professionalism and craftsmanship.

read more
Luciano Caluzzi
01:26 07 Aug 20
Highly recommend Everlast Services for all your landscaping needs, excellent quality of materials and high standard finishes, very happy, thank you!
Dear Everlast Team,When trying to organise our concreting we came across your company.Everything from the initial phone call to completion was seamless

…

(initial advice, quotation, follow up, scheduling the job, workmanship & professionalism).Yama and his team did an excellent job on site. They were extremely professional and careful when completing the concreting, ensuring they did the best job possible.Also, thank you to Garth and J for the initial quote and advice.The transparency and care factor is second to none.Take care , stay safe and blessed.- Neshar

read more
Nabeel Mohammed
07:18 01 Aug 20
Easy to deal with. Happy with product. Would use them again
Dave Kitto
02:22 31 Jul 20
Jay was very prompt to respond and his team were friendly and efficient. we are really happy with our glass fence. Highly recommend
Felicity Robinson
03:46 24 Jun 20
I had powder coating done and am very happy with the service price and time required to complete the job. Would highly recommend using them for all your powder

…

coating needs

read more
leon nugent
17:59 09 Jun 20
Great price, great service
Dominic Dimasi
21:58 30 May 20
Good range of usable steel product with helpful service. Happy thank you
Stejoh Fox
03:08 20 May 20
Deniz Akay
04:42 09 Mar 20
Highly recommended!Recently we had our concreting done on my drive way and front yard.The job well completed by the concreter, smoothly and very high

…

quality.They are hardworking and efficient.Everlast service will be my go to company if I have any other needs in my house.Rani

read more
The Everlast team delivered a gate and long driveway. Their service is excellent and the result is very professional. I requested an adjustment to the gate and

…

it was not problem to organise someone to come and make the changes. How hard is it to get any tradesperson to do this!! Very happy customer and would recommend and use Everlast again.

read more
Linda Glucina
05:21 23 Dec 19
Just needed some posts made up for a project and Everlast were great value and very responsive
anthony murrey
00:30 09 Dec 19
Simply the best! Just had our second major job done by Everlast and are thrilled with the result. Top tradesmen, our small back yard has been turned into a

…

great entertainment area with a fabulous decking. Reasonably priced and top quality work. We couldn't recommend them more.

read more
Fred Brocker
07:06 06 Dec 19
Recently we had our pavings and concreting done by Everlast services and I must say….J and his team has done a wonderful job. Perfectly laid pavings and

…

concrete.J helped us plan everything and delivered high quality service.Very professional, friendly, and homely service by J and his team.Thank you so much J, looking forward to work with you soon for our landscaping too.Highly recommend Everlast services.RegardsRevathi

read more
Revathi Alluri
23:20 24 Sep 19
Confident in what they are providing
Joanne Chee
02:01 24 Sep 19
Our business has been ordering materials from this company for the last couple of months! We are extremely happy with the service provided and the quality of

…

their product! I definitely highly recommend.Thanks Everlast Services!-Pati (ABLE Pergolas)

read more
Patricia Salmeron
03:14 20 Sep 19
Custom made and installed a divider fence between two townhouses. It was a dificult job as it was high and a raisd garden bed mad it difficult to staedy a

…

ladder. They called inextra labour and efficiently did an excellent job. It looks amazing. Installers were very considerate and skilled. Already recommended the firm to neighbours

read more
Heather Fischer
05:07 09 Sep 19
Great work & very happy with the job. Highly recommended.
Claudia Steros
02:12 04 Sep 19
Highly recommended!! We just did our whole landscaping in the house and i love their work! They definitely go above and beyond with their services. Jay is very

…

responsive and helpful. He helped us with our budget, looking for alternatives that will suit our budget but still delivering stunning result.

read more
Venny Holy
00:44 29 Aug 19
Just did our whole landscape with them including decking, gate and concrete. Communication is perfect, very responsive and very very happy with the results. In

…

fact, it is above our expectation!!Well done guys, keep it up!

read more
Calvin Liono
03:11 27 Aug 19
The Team at Everlast Services did a fantastic and professional job of installing our gate and fence
Cameron Reid
03:08 26 Aug 19
We recently have Everlast did our Concrete, Landscape, Decking & Side Gate.J was very responsive and accommodate to our request. The teams are professional

…

and they know what they are doing.Overall, we are pleased and satisfied with the result.

read more
I got an exposed aggregate driveway and surrounding pavement done for our new house through Everlast Services.I can comfortably say that Jay has been

…

exceptional in terms of communication, service, and honest advice.The concreters did a fantastic job, and they were completely transparent with their work if I had any questions. The workmanship was exceptional and I have no regrets going with Everlast services!

read more
Jasper Mondares
03:06 08 Jul 19
I got the driveway and house boundary done through Everlast services. They have got a very good team of experienced concreters. I am very much impressed with

…

their work and sincerity. My house has got an outstanding look due to the driveway in the entire street. Now excitingly looking forward to Everlast for the landscaping job for my house as well.

read more
Ramy Aussie
04:39 11 Jun 19
Great people who done wonderful jobs!
Elizabeth YU
04:01 28 May 19
I had Everlast Services install a deck and a custom side gate at my period property with some difficult site requirements. I am very pleased with the results

…

and the professional manner in which the work was undertaken. I would be quite happy to use Everlast again and recommend their services to others.

read more
Allan Thorne
10:45 08 Apr 19
We used Everlast for a new fence and gate. Looks great. Jay was really easy to deal with and very fast to respond. Thanks for a great job!
Simone Warner
10:46 27 Mar 19
We had our fence changed by Everlast fencing and the quality is great, they did the job well.-Khaled
Bianca Iodice
23:33 22 Mar 19
Everlast Services is awesome. Jay is great and always gives right advise. The composite decking looks great 🙂 I will get back to you soon for the work on

…

front landscaping – Sam

read more
Sam Makwana
08:51 11 Feb 19
Everlast services team did a fantastic job for our house – Exposed aggregate Concrete and Synthetic grass landscaping.Jay's team is highly skilled and

…

hardworking. No need to wonder around to find concretor or landscaper – just go to everlast. This is one stop shop for everything.Max has also done wonderful job for synthetic grass. Whatever I said he just did it with full of smiles. Really hardworking and enthusiastic man.All Jay's team members: I would like to thankful to you for all you have done for me.👌👌👌👏👏👏Highly recommended.

read more
Kuldeep Kumar
05:57 08 Feb 19
Wow these guys are great to deal with and they did an excellent job with our decking. I would highly recommend Everlast Services.
Bronwyn Powell
10:03 22 Dec 18
Very professional company. Staff brilliant. Very satisfied with completion of both our colourbond dividing fence & glass pool fence. Highly recommended
Neil Johnston
00:29 14 Dec 18
We are very happy with everlast services. We just built a house and need an all-in-one landscaping service and everlast did a fantastic job! Front yard, back

…

yard, Concrete, driveway, tile paving, stairs, decking, artificial turf, aluminum gates, garden beds and plants; everything was done quickly and with good quality. Thanks to Jay and all the people working on this project for your hard work!

read more
Ruitao Jia
10:12 12 Dec 18
We used Everlast to concrete around our house, build a retaining wall, landscape the gardens, laydown artificial turf and build our decking. J and the team

…

were fantastic from start to finish. Everything was done quickly and the quality of the work was fantastic. Top Quality Company.

read more
Rebecca Richardson
22:51 12 Nov 18
Used Everlast for concreting around the house. Found them to be professional in their approach. Arrived on-time and completed the job within the timeframe.
Friendly staff and excellent work. No issues and job was completed very quickly to a high quality. We even asked for extra work to be done because we were so

…

happy. Thanks Everlast.

read more
Very pleased with the professional finish of our gates! Highly recommend Everlast for quality and service.
Melissa Ellis
03:54 08 Oct 18
Jay and his staffs were very friendly and helpful. Love the work and communication was really easy. Highly recommended!
Gerald Cheung
01:05 06 Oct 18
We cannot speak high enough about Everlast Services. They have done an amazing job on our property improvements. Jay understood exactly what our vision was

…

and turned it into a reality which, thanks to his amazing band of workers, looks amazing and surpasses our expectations. Thank you to all the staff and Jay. We definitely will be recommending Everlast Services to others.

read more
Delphi Anderson
03:31 04 Oct 18
After comparing quotes and viewing Everlasting Services Photo Gallery and reading reviews, we selected them even though they were not the cheapest. Two custom

…

gates with non standard security locks were ordered with delivery six weeks.The work was completed in eight weeks and their tradesman did an excellent job, that matched both colour and specifications.Rob Kalkman 9 James Service Place Sth Melbourne 4th September 2018

read more
Robert Kalkman
03:31 04 Sep 18
Awesome job done by Everlast Services. Very happy with the work done by the guys. All three tasks..decking, landscaping and driveway worth the price.
Anita Gugnani
05:52 04 Aug 18
I got my driveway, concreting around house, decking and landscaping done by Everlast. A job well completed by the guys. I got a competitive package deal and

…

all the work completed to my satisfaction. Would definitely recommend.

read more
mohit matta
22:56 02 Aug 18
Wonderful service, competitive pricing and very easy to deal with. Completely transformed backyard!!!
Russell Seitz
22:19 21 Jun 18
Really happy we chose Everlast to do our concreting and decking. Looks amazing and it has really transformed our yard.Customer service at Everlast is

…

fantastic. J and his team do everything they possibly can to make sure we are happy with the end result, and they explain everything as detailed as possible so that we can understand and envision the final product. They provide a high standard of professionalism, great advice and cost effective solutions.We highly recommend Everlast and will definitely use them for our next landscaping project.

read more
Everlast services just completed a full landscaping job at our new home. Everything was very professional right from the initial planning stages through to the

…

completed job. Very friendly staff too and everything was completed to a very high quality. Definitely recommend giving them a call if you have any landscaping needs 🙂

read more
Alisha D'Costa
03:23 08 Jun 18
CE Appliances
23:35 25 May 18
Great service so far from J and the Team.
Paul Magee
03:20 19 May 18
We were looking for one company that could do multiple jobs from concreting, new gates, decking and synthetic grass … even had glass pool fencing done. We

…

are so wrapped to have come across Everlast Services, their knowledge and advice when it come to planning the project was such a blessing, they made it easy for us with no fuss, no stress and we only had to deal with one company not multuple to get a large project done. The finished result we are so happy with. So glad we stumbled across them on google. Thank you to the entire team.

read more
Jamie Ashman
11:01 15 May 18
Jay and his team did a very professional job supplying and installing our Slimwall acoustic panel front fence with gate for our terrace house in Richmond. His

…

crew were very hard working and efficient, getting the job done quickly with minimal fuss in all weather conditions. Would highly recommend.

read more
Hayden Greenhill
23:52 13 May 18
Best company period. Just super attentive to details and absolute awesome guys.
Neil Donal
22:46 10 May 18
Excellent work. Very professional
Aref Samad
03:06 03 May 18
Just had a frameless glass pool fencing installed, core drilled into paving. Couldn't be happier. Highly recommend this company. Great communication from start

…

to finish. Very happy with the whole process. Very competitive pricing.

read more
Simone Barbounis
20:56 30 Apr 18
I had concreting done at my property. They are very professional and efficient team. Excellent price and completed to the initial timeline, great experience.
Great job replacing my old fence. Cost was competitive and finish excellent. Highly recommended.
Dean Psaroudis
05:54 24 Apr 18
需要一份可靠的报价吗?我们为您免费提供围栏、混凝土工程、花园景观的专业设计报价。