If you want to add to increase your home's privacy and security while also adding to its value, you should consider aluminium slats fencing. Aluminium slats fencing can provide your home's exterior with clean, modern lines and a sharp finish that will undoubtedly improve its aesthetic appeal.
From start to finish, the Everlast Services team will take care of your aluminium slats fencing project, delivering exceptional workmanship at an affordable price.
Simply fill in your free quote form today and you'll be one step closer to making your dream home a reality.
Why Choose Aluminium Slats Fencing?
They're stylish: Everlast Services offer a wide range of aluminium fence design options, including aluminium slats fence panels, aluminium picket fencing, aluminium square hollow sections and aluminium art décor fencing. That means, no matter what your home's style may be, there is an aluminium fencing option suitable for you.
They're versatile: Our aluminium slats can be installed vertically or horizontally, using any size spacing between each of the fence slats, creating a polished look that is entirely unique to your property. Additionally, they can be used for a variety of applications, including for pools, perimeter fencing driveway gates and even large commercial properties.
They're durable: Aluminium slats fencing is incredibly durable and low-maintenance, meaning that you don't have to worry about the expense of regularly replacing it or fret about your fence falling apart.
Aluminium Slats Fencing Cost
The price of your aluminium slats fencing is dependent on a variety of factors, including:
How long and high you want your fence to be
How many slats are required for your fence, which depends on how closely or far apart the slats are placed
How difficult the installation is; for example, if the terrain is rocky or uneven
Why Choose Everlast Services?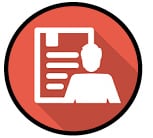 Qualified and Experienced Tradesmen
Our tradesmen are completely qualified and accredited, which means you can rely on them to get the job done safely with impeccable workmanship.

Superior Customer Service
We pride ourselves on offering friendly, knowledgeable and professional customer service that is always accompanied with a smile.

Turn Your House into a Home
Our fencing, landscaping and concreting services can help to make your house feel like a home.

Projects Delivered On Time and to Budget
Our simple and transparent pricing as well as our dedication to delivering all projects on time means that you can have peace of mind.

20 Years of Experience
Everlast Services is a family owned and operated business with extensive experience in the industry, meaning that there's no problem we can't solve.

Thousands of Happy Clients
Don't just take our word for it—we have thousands of happy clients willing to testify on our behalf.