What Type of Fencing Are You Looking For?
Fencing supplies from Everlast Services (formerly known as Everlast Fencing) are 100% Australian made and built to last. In fact, we are a steel fabricator and wholesaler, with a factory and showroom located in Hoppers Crossing. This means we can supply high-quality, affordable steel and metal products direct to the public, cutting out the middleman, and making your project cheaper.
We pride ourselves on delivering fencing services that really are second-to-none. We are 100% committed to providing a superior finish and top-notch workmanship, on every single job we undertake. With over 20 years of experience and expertise in every type of service imaginable, we are proud of the reputation for excellence that we have built.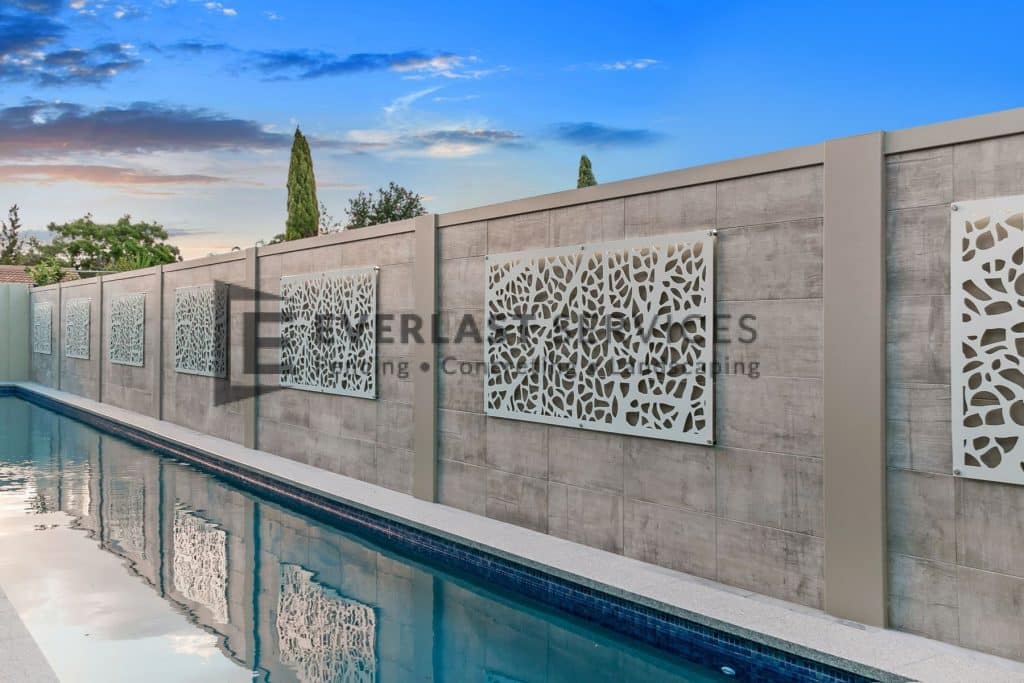 Our Fencing Supplies and Services
Our range of supplies and services extend to:
Aluminium Slats: offers the most up-to-date architectural style, with a modern, sharp finish that is sure to improve the aesthetics, and value, of any type of building.
Steel: without a doubt, steel has become the most popular type of material on the market. We custom design, supply and fit square and tubular steel panels, for a whole range of buildings.
Colorbond: simple and stylish, Colorbond is durable and built to last. With Everlast designing and building your Colorbond fence in Melbourne, you can be confident that it'll be standing for years to come.
Fencing Supplies: look no further than Everlast for all your supplies, from hinges and screws to locks and accessories, like mailboxes, we've got you covered.
Industrial Security: this is the ultimate form of security. If you want to safeguard your property from vandals or thieves, our fence will ensure maximum safety.
Commercial: No job is too big! We love a challenge and our extensive experience is sure to benefit you in all your commercial fencing needs delivering modern, affordable projects that doesn't compromise on quality.
Swimming Pools: whether its steel, aluminium, or slats that you need, Everlast is here to help. We'll make sure your pool fence adheres to all relevant rules and regulations.
Automatic Sliding Gates: We can design and manufacture a range of automatic sliding gates including aluminium, steel or colorbond sliding gates.
Single Gates and Side Gates: We're more than happy to custom design, manufacture and then install, a driveway gate, single gate, double gate, automatic sliding gate, or automatic swing gate.
Aluminium Fence Panels: don't fade, rust, crack, or expand. This makes them one of the most durable, long-lasting products available. And, we sell them direct to the public from our Hoppers Crossing factory and showroom.
Automatic Swing and Double Gates: When an area is too big for a single gate, we recommend automatic swing gates, or even double gates. We supply a variety of options when it comes to double gates, including more traditional, standard designs, right through to high-tech, motorised versions.
Steel Supplies: we are a steel fabricator and wholesaler, and even own a factory located in Melbourne's west, in Hoppers Crossing. From our factory, we are only too happy to sell all our steel supplies direct to the public, making your project cheaper.
Driveway Gates and Fences: we can design and install side fences and driveway gates that suit all your privacy, security and aesthetic demands, as well as budgetary constraints.
Commonly asked questions about fencing
Contact Everlast Services Today