When we think of gardens, the first image that pops in our mind for most people is green plants and colorful flowers. But today i want to share with you a different scenery: a combination of greens and rocks. Yes, rocks can play a leading part in our garden, which can be seen at rock gardens.
What is a rock garden?
A rock garden is a garden, or more often a part of a garden, with a landscaping framework of rocks, stones, and gravel, with plants. Usually the plants are small Alpine plants that need relatively little soil or water.
Plants and Location of a Rock Garden.
Because of its low-maintenance, some prefer rock gardens. But this special quality is based on heat, drought and poor soil, which require us to choose plants wisely. Thus, generally speaking, the drought-tolerant and shallow-rooted plants make top choice for this stylish garden, such as, Euphorbia, Rock Cress, Sedum, Candytuft and so on. These compact plants will still produce vibrant flowers and foliage, even in the poor condition.
However, if we prefer for natural look for your rock garden of a theme, we can choose the plants which grow in the rocky areas near us or which we like accordingly based on our theme garden.
As for the position, normally one corner of our backyard will be wonderful. But still, we have a few things to consider: Is the site in sun or shade? Will plants need regular water, or will it be a drought-tolerant landscape? Think bald, maybe half of your yard can be a rock garden.
Some Creative Rock Garden Ideas! 
Let's get a few actual rock garden design ideas, which are both beautiful and practical. Just look to incorporate your favorite elements from them into your own design.
Rock Garden Terraces
Rocks can be pretty neat and be placed like a terrace, which can enhance structure and be stylish simultaneously.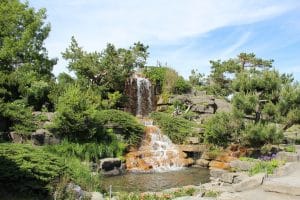 Walkway Garden
The walkway  in your rock garden can give us a more natural beauty and a practical way.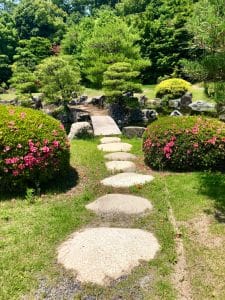 Garden Pond with Rocks
If your garden have a pond inside, smooth stones can also be used as a stepping platform when you peer over your pond. You will surly feel excellent when you step over.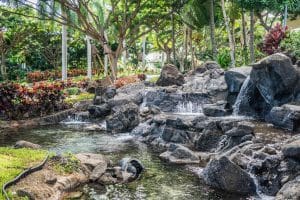 Finally, if you are seeking improvements and would like someone to take care of your landscaping needs, then look no further than Everlast Services. We have experienced landscapers too, who will work with you to create your perfect outdoor living space.
Service Area: Melbourne · Hoppers Crossing · Truganina · Laverton · Point Cook · Malvern · Altona & Altona Meadows · Toorak · Werribee & Werribee South · Wyndham Vale · Armadale · Tarneit · Williams Landing · Deanside · Rockbank · Caroline Springs · Ravenhall · Sanctuary Lakes · Williamstown · Newport · Seaholme · Derimut · Seabrook · Yarraville ·