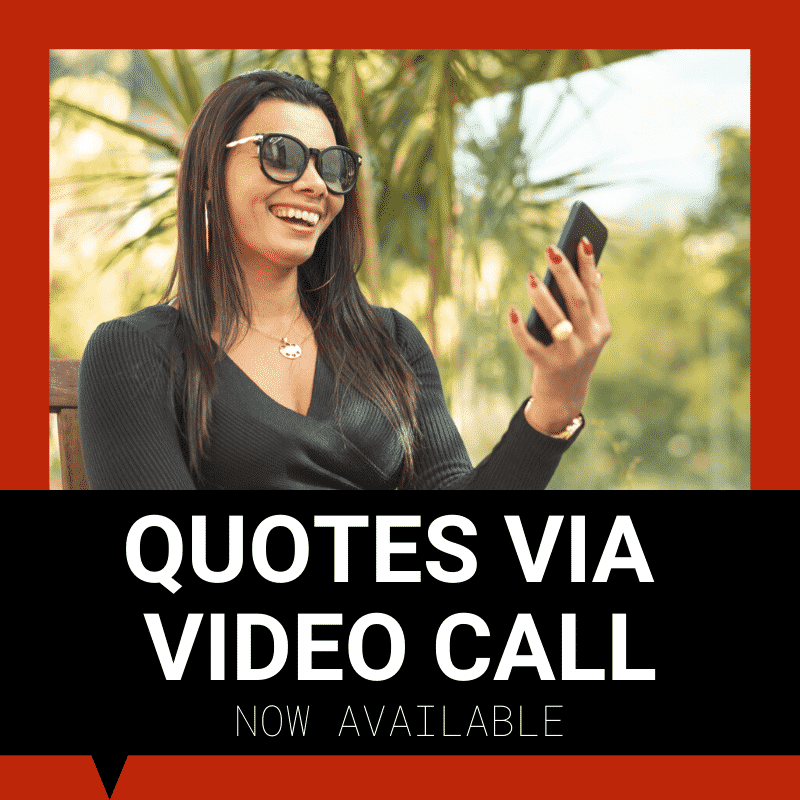 Quotes Via Video Call Now Available
As the situation around COVID-19 evolves, Everlast Services is pleased to offer quotes via video call. 
So, if you're in self-isolation or quarantine, why not use the time to take us on a virtual tour of your front or backyard? You can tell (and show) us exactly what you need, without worrying about spreading germs.
We'll then get a highly accurate quote out to you as soon as possible.
As always, the health and safety of our team members and clients is our number one priority. We believe that offering quotes via video call is the best way to protect our entire community.
Backyard Bliss Every Time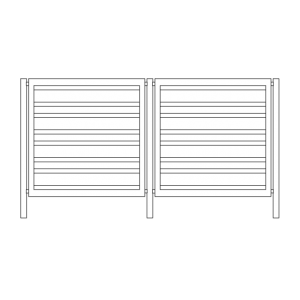 Services are 100% Australian made and built to last. we are a steel fabricator and wholesaler, with a factory and showroom located in Hoppers Crossing. It's time to turn that backyard into a work of art. Everlast Service's landscaping services are the perfect way to make that happen.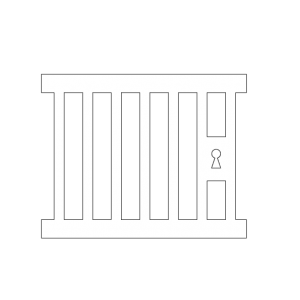 Everlast Services is a master craftsman when it comes to gates in Melbourne. We design our gates to be stylish, durable and easy to maintain. At Everlast we value the reputation we have built up over the last 20 years, a reputation for quality products that last. Our pergolas, outdoor decks and pool decking quickly and easily extend the living area of your home. Everlast Services Melbourne is a proudly family owned and operated fencing, landscaping and concreting business .
Here's What Some Of Our Clients Have To Say
Great help, understood and delivered to my needs.
Rodney Armour
08:32 27 Jan 21
Everlast services helped me to understand options with my fence and sliding automated gate .Mr J was so helpful , very understandable person and lots of

…

knowledge to give you best opinion for your needs , it was very easy to deal and always answered on my calls when I needed some information, I would happily recommend all of his services ,Good job mr JRegards Dragan

read more
dragan milovic
07:19 22 Jan 21
I had 2 new houses built 2 years apart. The landscaper of the first did landscaping before concreting and made a real mess of the instant turf. They only

…

cleaned up the mess after I threaten to withhold payment.I did a lot of research when I looked for landscaping for the second house. The quote from Everlast is not the cheapest but I was impressed by the review on Google.The project was delayed by some issues, the most significant is COVID. However, the project was completed as planned.J was nice to come to my first house on a rainy weekend to give a quote on fixing lawn and side door.The guys are professional and tidied up after the job.For some unknown reasons, some of the plants at the second house died after 3 months and J replaced at no cost. His offsider, Kai, even brought some fertilizers to with some gardening tips like avoid over watering.Overall, a very professional team. They may not be the cheapest one but they will definitely be my choice if you like peace of mind.There may be one area for improvement.They should provide some written information for care of timber outdoor decking and artificial turf although this is readily available online

read more
James Kwok
09:05 20 Jan 21
I love my new fence and drive way. Staff were really friendly and easy to contact & receive a quick reply. Will recommend to all my friends & family.
Jessie Cee
00:57 29 Nov 20
Everlast installed a new blade fence at the front of our property and we're super happy. Looks fantastic and it was installed quickly and professionally. Would

…

definitely recommend!

read more
Pete Collins
07:29 24 Nov 20
Big thanks to the team at Everlast Services for the installation of our new glass pool fencing.Special thanks to Garth for his guidance and patience with us

…

during COVID and the excellent workmanship by the installers who did a great job and keep the area safe and clean at all times.Thanks Everlast, will recommend your services to others needing similar works .

read more
Wayne taylor
05:54 23 Nov 20
Top quality, good price and very knowledgeable in the art of the work.Very happy and satisfied with the quality of work and materials utilised for project,

…

will definitely hire again for future jobs. Thanks to Jay and all the team.

read more
Adam Redwen
03:39 17 Nov 20
Everlast Services just finished my backyard job of adding concrete to extend my courtyard and digging up and redoing my backyard with synthetic grass. For

…

first time in 6 years the surface is now even. No more weeds. I couldn't be happier, it looks fantastic. Thank you J!

read more
Fi McKenzie
04:40 11 Nov 20
Great service! Everlast was the most responsive, best price offered when comparing others, and loved the finished job that they provided to do our decking

…

work. Very friendly and professional team. I am now planning on getting further services from them as I was pleased with their work. Highly recommended.

read more
Mokhles Barazi
02:46 05 Nov 20
Excellent service .very happy with their work force and quality of materials what they use.
Ramanan Venkatchalam
03:07 11 Oct 20
We arrived for a quote at Everlast Fences, Jay showed many options from his screen to help in selection. Jay came out to measure up to complete the quote, his

…

practical suggestions were invaluable. Once we commenced Jay kept us updated, the team who completed the installation stages were prompt, efficient, courteous and polite. Any point requiring clarification or adjustment was remedied straight away. We were very impressed with the whole process, Many thanks to the Everlast Team.

read more
Hilary Ingram
10:14 24 Aug 20
We just had double gates and small side fenceInstalled by Jay and his team.Could not have been more happy with the outcome.Looks amazing and adds $ to value

…

of house.Professional, courtesy and quality of workwe're exceptional.Will be using for future work.CheersBrentBrent

read more
Brent Crameri
02:42 10 Aug 20
We had a large area in our backyard (110m2) concreted by Everlast Services and we are extremely happy that we chose to go with them. Even though we went with

…

just plain concreting, the craftsmanship and quality of the finish makes the finished concrete look so much better than other examples of plain concrete we have seen recently. The team worked with me to create a suitable design for the concrete, implemented it all perfectly (drainage, concrete pouring, saw cutting etc all done with great care and accuracy) and we couldn't be happier. Many thanks to Garth, Yama, Rafi and everyone else who helped.We have also just had our new gates installed by a different team from Everlast services and they are of excellent quality and just as we had hoped they would be. Once again thanks to everyone for their professionalism and craftsmanship.

read more
Luciano Caluzzi
01:26 07 Aug 20
Highly recommend Everlast Services for all your landscaping needs, excellent quality of materials and high standard finishes, very happy, thank you!
Dear Everlast Team,When trying to organise our concreting we came across your company.Everything from the initial phone call to completion was seamless

…

(initial advice, quotation, follow up, scheduling the job, workmanship & professionalism).Yama and his team did an excellent job on site. They were extremely professional and careful when completing the concreting, ensuring they did the best job possible.Also, thank you to Garth and J for the initial quote and advice.The transparency and care factor is second to none.Take care , stay safe and blessed.- Neshar

read more
Nabeel Mohammed
07:18 01 Aug 20
Easy to deal with. Happy with product. Would use them again
Dave Kitto
02:22 31 Jul 20
Jay was very prompt to respond and his team were friendly and efficient. we are really happy with our glass fence. Highly recommend
Felicity Robinson
03:46 24 Jun 20
I had powder coating done and am very happy with the service price and time required to complete the job. Would highly recommend using them for all your powder

…

coating needs

read more
leon nugent
17:59 09 Jun 20
Great price, great service
Dominic Dimasi
21:58 30 May 20
Good range of usable steel product with helpful service. Happy thank you
Stejoh Fox
03:08 20 May 20
Very good experience with Everlast. Thanks Jay for a quality job.
Vincent Fimeri
11:20 23 Mar 20
Denise Akay
04:42 09 Mar 20
Highly recommended!Recently we had our concreting done on my drive way and front yard.The job well completed by the concreter, smoothly and very high

…

quality.They are hardworking and efficient.Everlast service will be my go to company if I have any other needs in my house.Rani

read more
The Everlast team delivered a gate and long driveway. Their service is excellent and the result is very professional. I requested an adjustment to the gate and

…

it was not problem to organise someone to come and make the changes. How hard is it to get any tradesperson to do this!! Very happy customer and would recommend and use Everlast again.

read more
Linda Glucina
05:21 23 Dec 19
Just needed some posts made up for a project and Everlast were great value and very responsive
anthony murrey
00:30 09 Dec 19
Simply the best! Just had our second major job done by Everlast and are thrilled with the result. Top tradesmen, our small back yard has been turned into a

…

great entertainment area with a fabulous decking. Reasonably priced and top quality work. We couldn't recommend them more.

read more
Fred Brocker
07:06 06 Dec 19
Recently we had our pavings and concreting done by Everlast services and I must say….J and his team has done a wonderful job. Perfectly laid pavings and

…

concrete.J helped us plan everything and delivered high quality service.Very professional, friendly, and homely service by J and his team.Thank you so much J, looking forward to work with you soon for our landscaping too.Highly recommend Everlast services.RegardsRevathi

read more
Revathi Alluri
23:20 24 Sep 19
Confident in what they are providing
Joanne Chee
02:01 24 Sep 19
Our business has been ordering materials from this company for the last couple of months! We are extremely happy with the service provided and the quality of

…

their product! I definitely highly recommend.Thanks Everlast Services!-Pati (ABLE Pergolas)

read more
Patricia Salmeron
03:14 20 Sep 19
Custom made and installed a divider fence between two townhouses. It was a dificult job as it was high and a raisd garden bed mad it difficult to staedy a

…

ladder. They called inextra labour and efficiently did an excellent job. It looks amazing. Installers were very considerate and skilled. Already recommended the firm to neighbours

read more
Heather Fischer
05:07 09 Sep 19
Great work & very happy with the job. Highly recommended.
Claudia Steros
02:12 04 Sep 19
Highly recommended!! We just did our whole landscaping in the house and i love their work! They definitely go above and beyond with their services. Jay is very

…

responsive and helpful. He helped us with our budget, looking for alternatives that will suit our budget but still delivering stunning result.

read more
Venny Holy
00:44 29 Aug 19
Just did our whole landscape with them including decking, gate and concrete. Communication is perfect, very responsive and very very happy with the results. In

…

fact, it is above our expectation!!Well done guys, keep it up!

read more
Calvin Liono
03:11 27 Aug 19
The Team at Everlast Services did a fantastic and professional job of installing our gate and fence
Cameron Reid
03:08 26 Aug 19
We recently have Everlast did our Concrete, Landscape, Decking & Side Gate.J was very responsive and accommodate to our request. The teams are professional

…

and they know what they are doing.Overall, we are pleased and satisfied with the result.

read more
I got an exposed aggregate driveway and surrounding pavement done for our new house through Everlast Services.I can comfortably say that Jay has been

…

exceptional in terms of communication, service, and honest advice.The concreters did a fantastic job, and they were completely transparent with their work if I had any questions. The workmanship was exceptional and I have no regrets going with Everlast services!

read more
Jasper Mondares
03:06 08 Jul 19
I got the driveway and house boundary done through Everlast services. They have got a very good team of experienced concreters. I am very much impressed with

…

their work and sincerity. My house has got an outstanding look due to the driveway in the entire street. Now excitingly looking forward to Everlast for the landscaping job for my house as well.

read more
Ramy Aussie
04:39 11 Jun 19
Great people who done wonderful jobs!
Elizabeth YU
04:01 28 May 19
I had Everlast Services install a deck and a custom side gate at my period property with some difficult site requirements. I am very pleased with the results

…

and the professional manner in which the work was undertaken. I would be quite happy to use Everlast again and recommend their services to others.

read more
Allan Thorne
10:45 08 Apr 19
We used Everlast for a new fence and gate. Looks great. Jay was really easy to deal with and very fast to respond. Thanks for a great job!
Simone Warner
10:46 27 Mar 19
We had our fence changed by Everlast fencing and the quality is great, they did the job well.-Khaled
Bianca Iodice
23:33 22 Mar 19
Everlast Services is awesome. Jay is great and always gives right advise. The composite decking looks great 🙂 I will get back to you soon for the work on

…

front landscaping – Sam

read more
Sam Makwana
08:51 11 Feb 19
Everlast services team did a fantastic job for our house – Exposed aggregate Concrete and Synthetic grass landscaping.Jay's team is highly skilled and

…

hardworking. No need to wonder around to find concretor or landscaper – just go to everlast. This is one stop shop for everything.Max has also done wonderful job for synthetic grass. Whatever I said he just did it with full of smiles. Really hardworking and enthusiastic man.All Jay's team members: I would like to thankful to you for all you have done for me.👌👌👌👏👏👏Highly recommended.

read more
Kuldeep Kumar
05:57 08 Feb 19
Highly recommend! Jay has been fantastic to deal with from beginning to end, always available to speak to about last minute changes. We are super happy with

…

the finished work. We'll definitely go back to Everlast for our decking upgrades.

read more
Brian Tran
00:27 02 Feb 19
Wow these guys are great to deal with and they did an excellent job with our decking. I would highly recommend Everlast Services.
Bronwyn Powell
10:03 22 Dec 18
Very professional company. Staff brilliant. Very satisfied with completion of both our colourbond dividing fence & glass pool fence. Highly recommended
Neil Johnston
00:29 14 Dec 18
We are very happy with everlast services. We just built a house and need an all-in-one landscaping service and everlast did a fantastic job! Front yard, back

…

yard, Concrete, driveway, tile paving, stairs, decking, artificial turf, aluminum gates, garden beds and plants; everything was done quickly and with good quality. Thanks to Jay and all the people working on this project for your hard work!

read more
Ruitao Jia
10:12 12 Dec 18
We used Everlast to concrete around our house, build a retaining wall, landscape the gardens, laydown artificial turf and build our decking. J and the team

…

were fantastic from start to finish. Everything was done quickly and the quality of the work was fantastic. Top Quality Company.

read more
Rebecca Richardson
22:51 12 Nov 18
Used Everlast for concreting around the house. Found them to be professional in their approach. Arrived on-time and completed the job within the timeframe.
Friendly staff and excellent work. No issues and job was completed very quickly to a high quality. We even asked for extra work to be done because we were so

…

happy. Thanks Everlast.

read more
Very pleased with the professional finish of our gates! Highly recommend Everlast for quality and service.
Melissa Ellis
03:54 08 Oct 18
Jay and his staffs were very friendly and helpful. Love the work and communication was really easy. Highly recommended!
Gerald Cheung
01:05 06 Oct 18
We cannot speak high enough about Everlast Services. They have done an amazing job on our property improvements. Jay understood exactly what our vision was

…

and turned it into a reality which, thanks to his amazing band of workers, looks amazing and surpasses our expectations. Thank you to all the staff and Jay. We definitely will be recommending Everlast Services to others.

read more
Delphi Anderson
03:31 04 Oct 18
After comparing quotes and viewing Everlasting Services Photo Gallery and reading reviews, we selected them even though they were not the cheapest. Two custom

…

gates with non standard security locks were ordered with delivery six weeks.The work was completed in eight weeks and their tradesman did an excellent job, that matched both colour and specifications.Rob Kalkman 9 James Service Place Sth Melbourne 4th September 2018

read more
Robert Kalkman
03:31 04 Sep 18
Awesome job done by Everlast Services. Very happy with the work done by the guys. All three tasks..decking, landscaping and driveway worth the price.
Anita Gugnani
05:52 04 Aug 18
I got my driveway, concreting around house, decking and landscaping done by Everlast. A job well completed by the guys. I got a competitive package deal and

…

all the work completed to my satisfaction. Would definitely recommend.

read more
mohit matta
22:56 02 Aug 18
Wonderful service, competitive pricing and very easy to deal with. Completely transformed backyard!!!
Russell Seitz
22:19 21 Jun 18
Really happy we chose Everlast to do our concreting and decking. Looks amazing and it has really transformed our yard.Customer service at Everlast is

…

fantastic. J and his team do everything they possibly can to make sure we are happy with the end result, and they explain everything as detailed as possible so that we can understand and envision the final product. They provide a high standard of professionalism, great advice and cost effective solutions.We highly recommend Everlast and will definitely use them for our next landscaping project.

read more
Everlast services just completed a full landscaping job at our new home. Everything was very professional right from the initial planning stages through to the

…

completed job. Very friendly staff too and everything was completed to a very high quality. Definitely recommend giving them a call if you have any landscaping needs 🙂

read more
Alisha D'Costa
03:23 08 Jun 18
Great service so far from J and the Team.
Paul Magee
03:20 19 May 18
We were looking for one company that could do multiple jobs from concreting, new gates, decking and synthetic grass … even had glass pool fencing done. We

…

are so wrapped to have come across Everlast Services, their knowledge and advice when it come to planning the project was such a blessing, they made it easy for us with no fuss, no stress and we only had to deal with one company not multuple to get a large project done. The finished result we are so happy with. So glad we stumbled across them on google. Thank you to the entire team.

read more
Jamie Ashman
11:01 15 May 18
Jay and his team did a very professional job supplying and installing our Slimwall acoustic panel front fence with gate for our terrace house in Richmond. His

…

crew were very hard working and efficient, getting the job done quickly with minimal fuss in all weather conditions. Would highly recommend.

read more
Hayden Greenhill
23:52 13 May 18
Best company period. Just super attentive to details and absolute awesome guys.
Neil Donal
22:46 10 May 18
Excellent work. Very professional
Aref Samad
03:06 03 May 18
Just had a frameless glass pool fencing installed, core drilled into paving. Couldn't be happier. Highly recommend this company. Great communication from start

…

to finish. Very happy with the whole process. Very competitive pricing.

read more
Simone Barbounis
20:56 30 Apr 18
I had concreting done at my property. They are very professional and efficient team. Excellent price and completed to the initial timeline, great experience.
Great job replacing my old fence. Cost was competitive and finish excellent. Highly recommended.
Dean Psaroudis
05:54 24 Apr 18
Recently had a a fantastic renovation of our front yard. J and his team have done a fantastic job. Highly recommended
Darren Brannigan
00:50 10 Apr 18
We have Everlast services to do our concreting, fencing & decking and what can I say, It's worth the wait! Yama, Master Wong & Master Lee are stars! (Decking)

…

Thank you J for accommodating us, and for always taking time to answer my queries promptly. Competitive price in the market in fact, we have just contracted them to do our turf!! Good job guys! Happy customer here!

read more
Reizel Escudero
11:10 27 Mar 18
Their price is more expensive than other landscaping companies but it is definitely worth it.Im very happy with the result.Thank you Loun and the team for

…

the good job they did on my side gate and concreteKind regards;Kenny

read more
Kenny Nguyen
02:41 19 Mar 18
Everlast Services has just completed the concreting, landscaping and fencing works for us recently.We choose Everlast because it is a one stop centre to do

…

the works for us. They planned and organized their work schedule well and is able to complete the tasks ahead of schedule.Overall, we are very pleased and satisfied with the excellent works done by their teams of professional workers. Their workers are hard working, friendly and responsive. While doing their works, they are willing to answer to our questions and accommodate our suggestions favorably.Therefore if anyone wants to do fencing , landscape or concreting works, we strongly recommend you to go for Everlast Services . Please look for that smart and energetic guy, Jay.Liew & Flo

read more
Liew Tchin Fah
22:11 15 Mar 18
From the initial enquiry to the finished product we found Everlast Services to be professional and approachable. Loun, who came out to measure and quote our

…

gates was friendly, knowledgeable and always willing to assist.The workmanship of the men who installed the gates was excellent with the finished product meeting our expectations. We are so pleased we chose Everlast Services and would gladly recommend their service. Kevin & Janette Biasi Werribee

read more
Janette Biasi
06:14 03 Mar 18
We got all our gates done from Everlast and they have supplied a good custom service they were friendly and always came on time we are very happy with the

…

services would recommend them to our family and friends👍😊

read more
Dannielle Caruana
09:08 05 Feb 18
Everlast just finished our yard and we couldn't be happier with the result! Our new deck and turf look fantastic. J was so responsive to all my questions (I

…

had a lot) and his knowledge made me feel very comfortable making the choice to go with Everlast. Now our yard is complete I would 100% recommend Everlast for landscaping and decking, our small yard has been completely tranformed and looks awesome. The guys were so polite and efficient and left the place spotless when they left. Thanks J and the Everlast Team, we are super happy with the result. Rosie and Shaun

read more
Rosie Ingrouille
06:14 02 Feb 18
Have just finished our backyard landscaping with Everlast – from the very start, J has been amazing to work with – responsive, attentive and a genuinely decent

…

person. He and his team pulled out all the stops to get the job done, working with our plans and carrying out the work with such precision (you just have to look at the alignment of screws on the deck to see the level of detail). Being an architect, we can be pretty tricky clients, but J and the guys gave us no cause for concern. We couldn't be happier with the end result – what was once an empty eyesore is now a stunning decked and artificial grassed area that is an absolute pleasure to spend time in – have a look at the small sample photo below, the whole picture is amazing! Would 100% recommend to others – a rare gem of a company for quality of customer service and delivery.

read more
Graeme Heatley
13:52 15 Dec 17
Everlast fencing (Jay) installed an aluminium double gate for our property. It was a very smooth and stressfree procedure throughout. There was proper

…

communication throughout. I highly recommend them. I am very happy with their workmanship.

read more
Viku BANSAL
08:17 29 Nov 17
Wow. It is so rare to find a company Director who, not only always answers his phone (even if you call after hours) but is attentive and helpful. Thank you so

…

much to J and the team at Everlast for the fantastic job you did on building and installing our new driveway gate. It exceeded my expectations. This company is one of those rare gems. The entire staff (whether it was J himself, Sophia in the office, Kevin, Bill and the others) were all so pleasant and easy to deal with. Their dedication to the task at hand and quality of workmanship is truly reflective of how brilliant this team is and how much pride they take in their work. I cannot speak more highly of this company. I have no hesitation in recommending them. We will definitely be repeat customers.

read more
Linda Nunno
01:25 25 Nov 17
Excellent job and quality services. Jay is extremely helpful and we could achieve the completion of the job thanks to his collaboration even though part of

…

what we needed was out of his range of services. Highly recommended!!!

read more
Diana Gutierrez
21:04 20 Nov 17
Absolutely best experience with J and the whole team. They did all fencing and landscaping work for my new house in West Melbourne, the job quality is second

…

to none. Everyone is so friendly and helpful, love the "can do" attitude. Also, such thorough and detailed explanation on every single step, plus useful and professional advice. You just cannot go wrong with these guys. They don't need a long review, do yourself a favour, just give J a call and you will see.

read more
All the guys at Everlast Services are great to deal with & possess exceptional level of professionalism.They did absolute brilliant job at my site of

…

concreting, landscaping and fencing.Very impressed with the workmanship,service and the product from Everlast Services.The J was definitely incredible in following up my emails,messages regularly and in very efficient manner that helped in fixing or resolving any issues during our project quickly if we had!Highly recommended J & his team..cheers

read more
Great job from the Everlast team. They completed the decking and concreting and the work was really good.
Adithya Vijayashankar
04:06 20 Nov 17
These guys built my front fence with remote roller gate (steel/aluminum), and I couldn't be happier
Ashley Procak
07:20 10 Nov 17
Very happy with the work. Our back yard looks fantastic now!!!!
Let's start with the people. All the guys at Everlast Services are great to deal with, all the way from quotation (J) process right up to delivery (Max, Yama &

…

team). I always believe that the quality of the people reflects in the quality of the work they do – and in the case of Everlast Services, a job well done! Thank you J & team for being extremely professional in all dealings throughout the process."You can count on J, to make your day"

read more
The initial discussion with Everlast was all that made the difference. They knew what they were doing and were ready to accommodate my plans as well as advice

…

on what will work and what will not. During the whole process of concreting, landscaping and fencing, they were very professional and I was always made aware of any challenges and how things were progressing. Everyone who passed by the house was equally impressed and were happy to engage them as well. I will recommend Everlast Services for any concreting, landscaping and fencing works.

read more
Philips Aggrey
22:56 05 Oct 17
Everlast Services has been a great company to deal with, customer service was fantastic and quality of work is to high standards. Very hard to find good

…

workman out there these days but everlast services will not disappoint, highly recommended.

read more
Josephine Cassar
11:33 03 Oct 17
Everlast did an excellent job in installing gate to my property. Very professional and job well done.
saravanakumar selvarajan
03:47 25 Sep 17
Very happy with the work J's team did on our fence. His team were not only meticulous and professional but they were very courteous. Communication with J was

…

always clear throughout the building process. Highly recommended!

read more
Samael Morningstar
10:14 24 Sep 17
The landscaping job was done efficiently and thoroughly to every detail. The workers were very professional and friendly. I am very satisfied with the outcome!
Rachel Sun
05:20 24 Aug 17
I called them to give me a quote on a small fencing job but unfortunately mine doesn't meet their minimum requirement. However, the guy who answered my call

…

was very helpful and gave me a rough idea how much my job would cost me.Thank you for providing exemplary levels of service! Even though I'm not a customer, I'll keep you in mind for future reference and spread the words to my friends and family about my positive experience.

read more
Sungeun Kim
23:52 20 Aug 17
Great work on a front fence provided by J and his team. Simple and professional to deal with, overall was easy and reasonably priced. From ensuring we picked

…

the right colors and sizes to get a professional finish to a high quality installation. I would highly recommend Everlast Services to others.

read more
Daniel Peluso
02:12 19 Aug 17
Everlast fencing services did a good job when they installed the automatic sliding gate for me. They installed the gate as per the specification requested and

…

on time. Thanks guys for your help.

read more
Georgy Augustine
01:42 26 Jul 17
J and the team did a tremendous job at our place on our landscaping thanks so much!
I got many quotations from different landscaping companies to do my front, back yard and concreting work but did not feel comfortable from the dealings until

…

we got engaged with Everlast Services.J and his team were very professional and absolutely awesome to deal with. They are efficient, attentive and provide superb workmanship. Both my wife and I are very happy with the the end result which is amazing.I would definitely recommend Everlast Services and happily use them again in the future!Great work, J and the team! Thank you.

read more
Nicholas Lee
09:24 17 Jul 17
Quality work. Thanks guys
Jimmy Acres
03:38 13 Jul 17
This is not about Everlast Services, they are good, I am going to use them once the concrete is done, but the company Tescon Landscaping who does my concrete

…

is too bad, I want other Everlast customer know.My experience with Tescon Landscaping and Bobcat Hire. I wanted to build a brick fence, so I published a job of concreting foundation on HiPage, and 3 companies contacted me including Tescon. First of all, no good at all, the problems are:Jason from Tescon gave the quote on 18/06/2017, and agreed to get things done on 24/06/2017. So I paid him $1575 deposit on 20/06/2017. But on 24/06/2017 no one showed up. Called him but no answer. So texted him. Later the day, he called me and said he couldn't do it, and could do on Sunday or Monday. But still no one showed up on those two days. Then I called and texted him on Monday afternoon and told him don't do anything until Thursday, because bricks will be delivered on Wednesday, otherwise the forklift will damage the wet concrete, he said ok and will finish things before Sunday. However, Jason rang me on Saturday morning 01/07/2017 and said still couldn't do it because the digging guy going to Sydney for personal things. Finally, two guys showed up, worked couple hours and finished the digging on 03/07/2017.I finished work at 6pm, the trench is not surrounded by high visibility tapes, I told him to do it repeatedly, but he still didn't do it. I had to run to Bunnings and buy the tapes, then surrounded the trench. It is half meter deep, if people fall into it, they will be seriously injured.After that it is already 8pm. When I wanted to go some work at home, I found out no phone/internet connection to the house. Then I went to front yard, the cable and PVC pipe were damaged and exposed outside. But no one mentioned anything to me. I tried to call him several times but no answer. Then I lodged a damage report with Telstra.04/07/2017 my wife had to take a day off to wait for Telstra Technician to fix it. But he couldn't. He said the damage is too much, he could not find the other end. So he had to organise another to fix it in 48 hours. I assume it will be expensive. However Jason from Tescon came over in that morning too, but he said it is not his responsibility because I didn't tell him. How professional it is? The Telstra technician guy said every one who does this job needs to know and how to find out where it is. The Telstra box is in the public lawn area, from there you can easily identify where the cable runs towards your house. And it is PVC pipe, how could you not see it?I requested the trench is 500mmx500mm, but they dug 600 wide because the machine can only digs multiple 300mm wide, then more concrete will be used, and he said he had to charge me more or fill dirt back to make it 500mm.So far I am not happy with what they did and their attitude. So I called him and ask what if I stop here now, how much I need to pay for your digging? He texted me $1500 for digging. It is too expensive . The whole job is $3000 only. Then I thought let's finish it, it is not worth it to stop here. So I texted him and saying I will advise you what to do when Telstra fixes the cable in two days. Then he replied he is not interested in the job, asked me to find someone else to do it, and no refund.Now, I paid $1575 to him for the digging only(two guys worked couple hours only), cable is damaged, no phone connection, no internet connection, no one is going to finish the job, and no refund, worst of all an expensive Telstra bill is on the way too. If you don't want trouble, stay away from Tescon Landscaping.And on 08/07/2017 when I clean their mess, I found that the sewage pipe was damaged too, but they covered it with soil. So I did not find this damage at the first place.

read more
Newman Cui
07:27 08 Jul 17
I got my front yard done, driveway, and concreting done by Everlast services. Jay and the team have done a very good job and my fronyard looks awesome now!

…

They are probably also one of the few that do stencil/stamped concrete. Even my neighbour wants to get stencil concrete too now after looking at mine!

read more
Mario Wahyu Prabowo
02:59 07 Jul 17
I am happy with the new gate and the concreating great service from Jay and the boys. Recommend them if you need the job done . Thank you
Francis Bajada
04:31 16 Jun 17
I used Everlast to build a steel fence in a period style at the front of my new property. I am very happy with the end result and have had my neighbours

…

comment on how good it looks. The workmanship is of a high standard and I cannot have asked for a better job at a reasonable price. I found the company to be professional and recommend them to anyone considering engaging their services.

read more
Maurice Iudicone
10:06 15 Jun 17
I would highly recommend Everlast Services. Jay and all the staff are professional, friendly, and most importantly the double slat gate looks amazing.

…

Thankyou so much.

read more
Diane Miles
09:14 29 May 17
Fantastic service, easy to deal with and a job well done!! Very pleased with everything!
Jay Nikolin
11:04 28 May 17
Everlast Services did a fabulous job concreting our home. We are very satisfied with their professionalism and are amazed at how easy they had made the process.
Excellent service very happy with the finished fence. J is a top bloke and I highly recommend Everlast Service.Thank you.
Chris Petropoulos
06:24 11 Apr 17
Everlast did a fantastic job on my concreting and landscaping at my family home. Top marks for the team!
Good job with my new carport gate. The boys worked hard to deliver a good final product. Thanks.
J was absolutely fantastic to deal with. His staff did a fantastic job in laying a concrete slab for our pergola area. J was definitely efficient in his

…

responding to my emails (sent him an email on Friday morning and he was at our house on the Saturday for a site visit). Can not recommend Everest more highly due to professionalism, price, advice and service. J made some recommendations as to how the concrete should be done in order to be cost effective for both parties (this saved us around $1500) for the same of about 2 square metres of concrete!!!!Thanks again J.Regards,Russell

read more
Russell Seitz
09:04 08 Mar 17
Very good attentive services and understanding company. We had lots of resistance and trouble getting the fence up but with Jay's good advise and accommodating

…

nature, it all come together very well in the end.Very nice job that converted all our neighbours into supporters in the end! Will highly recommend Jay and his team!

read more
sharon tan
12:07 08 Feb 17
I have been going to write this review for 15 months and never found the time to express my complete satisfaction. Jay and his team did an excellent job. The

…

quality of the materials and the two workmen who installed the gates are to be commended. We could not fault their workmanship. Excellent tradesmen.Thanks to all.

read more
Pr Packaging
06:43 12 Dec 16
Great service and it looks fantastic!
Louise Russell-Craven
00:30 03 Dec 16
Everlast were a fantastic company to deal with. We were very happy with the level of service, competitiveness on price, quality of workmanship and ongoing

…

communication prior to and throughout the process. Would definitely recommend them and happily use them again in the future!

read more
Dale Harrington
05:10 21 Nov 16
It has been a great pleasure to deal with Everlast conreting and fencing. From the first point of contact until the end finish result, i felt really looked

…

after. They addressed all my concerns at any given point in time whether on the job or whether via email or mobile. The general manager and director were easy to deal with and made sure that i was across everything and any decision that needed to made that was outside the agreed contract. End result and job well executed. I can see that the workers really put a lot of hard work and dedication in to it. And the fencing looked really nice when it was installed and cleaned. Overall expereince and job delivered has been fantastic. Communication is a positive. Totally reccommend and do not have any regrets. They do live up to their name and positive results

read more
Great service and wonderful job. Very happy with the final product.
I was really happy with J and his team – the driveway they completed is excellent!J's professional approach and good follow up was very much appreciated – I

…

really recommend them to anyone looking for a great driveway !

read more
Sean Bowie
13:05 02 Oct 16
Fence looks great! Well planned job and didn't leave a mess!
Fabian De Angelis
12:31 07 Sep 16
Great work on the fence. Very happy with the job. Thanks guys.
PreciousPaws FosterAnimals
07:46 31 Aug 16
Great prompt service, very professional. Left the area clean and tidy, the gate and workmanship is top quality – looks great!
Andrew Owens
23:52 25 Aug 16
In an era where everything is counted to the cent and second it is rare to find a company willing to go that little extra , Everlasts workmanship and service

…

was impeccable .Work was completed to specification and nothing was too much for them.Finally,the site was left clean and tidy.Highly Recommended

read more
Thank you Everlast Services! We are extremely happy with our new fence. Jay returned with our quote the same day and organised the job not long after. The team

…

were very professional and left the site clean and tidy. Our neighbours, my husband and I would not hesitate to recommend this company. Thank you again…..we are so glad we chose you!Helen Cooper, Ascot Vale

read more
Helen Cooper
04:35 27 Jul 16
Jay and team manufactured,constructed and installed our powder coated fence and automated gate,in a timely and professional manner.The end result is an

…

aesthetically pleasing and highly functioning gate,thank you.Penelope

read more
finn stephens
02:13 12 Jul 16
Just wanted to say a huge thanks for doing a great job on our gate. It looks amazing! Jay has been very prompt with replying to all my enquiries and has been

…

very professional.

read more
The aluminium side gates look amazing. Installer were polite and professional. We are very happy with our gates. Thank you.
… from initial contact to completion of our job, Jay and the team at Everlast provided enthusiastic and at all times professional service. Fence and gates

…

look fantastic – definitely recommended.

read more
Michael O'Connor
09:02 11 May 16
Great Job. Fast service and high quality workmanship. Highly recommend to anyone in need of work done. Fence looks great ! Thanks Everlasting Fencing.
Sunnyxflower
00:50 08 May 16
Just want to thank Jay & the crew at Everlast for the great gate they installed. From quote to finished product we couldn't be happier, the gate was fitted

…

exactly in the time frame quoted… Would highly recommend Everlast Services if looking a fence or gate!! CheersRichard

read more
Richard Liberman
03:29 29 Apr 16
Hey J,Thanks so much for our landscaping package. the interest free finance really helped us out and I will recommend you to all my neighbors!
Fantastic service Installed on a Sunday to get us in before Christmas. Beautiful job.
warran haskett
03:12 06 Dec 15
Absolutely incredible work, great job and great workmanship!
Execellent job, great service. My aluminium slat fence looks amazing, I definetely recommend.
Everlast Services did the coloured concrete path around my new house, and also the decking for my alfresco area. They did a pretty good job, and excellent

…

service from end to end. I am happy with the works, and definitely would recommend them.

read more
Professional, reliable and a great help in all aspects, really helped me understand what would look best for my driveway gates!Very Happy!!
Dave Reilly
05:30 09 Sep 15
I had my concrete done by these guys and i could not be happier! Best exposed aggregate i have seen!
These guys are the most professional concreters i have used! They finished 200 square meters of my house in 3 days which was unbelievable! Thanks J
Selina Fang
12:29 22 Jul 15
I used their service for Colorbond fencing of my property. I shop around and got few quotes from different providers. Visited few on site. J from

…

Everlast-fencing was the only one that came on time. Others either canceled the appointment or arrived 30 mins late not to say even after rescheduling.I found Evelast-Fencing a great company, professional and honest people. They use good quality material with a reasonable price.The job finished very smoothly with no hassle whatsoever. Not only they came on time for the quote, they also finished the job on time 🙂 A very good quality result, that passed the 100K winter wind test even before it finished.Thanks a lot J and your colleagues, especially Allen, for the excellent quality result and the great workmanship. Very well done mate.

read more
Good product! Nice people! Great job! Will recommend ever last fencing group to all my friends!
A big thanks to J and the boys for helping me out with our fence, after the winds our fence came down. I contacted a few other companies but they stood me up.

…

J came out as promised and delivered with a very quick turnaround! Thanks Everlast!

read more
A great company with unbelievable people, the professionlism shown by J and the crew was well beyond what i was expecting. I highly recommend this company to

…

anyone who is lookinig for a fence!

read more
I just want to say a big thank you to these guys, i had an urgent need for some factory fencing as the last company bailed on me. They did a fantastic job and

…

was very honest and upfront about how they would proceed and what they would require. I am very happy with my experience!

read more
Geoffery Xie
23:12 15 Jun 14
What can i say, i saw the big sign out side your factory and i could't be happier visiting you guys. Best fencing company period! thanks guys!
Catherine xu
10:30 30 Apr 14
Great job guys!Thank you for your hard work and fantastic job done for us! My husband nd I just luv it!
Stephanie Zhao
00:18 30 Apr 14
Some Examples Of Our Work
Need a reliable quote for your fencing, concreting and landscaping demands?
If you need fencing, landscaping or concreting in Melbourne, then look no further than Everlast Services.
With over 20 years industry experience, we bring an unparalleled level of expert knowledge and experience to every project. We are a proudly Australian, family owned and run business, located in the western suburbs of Melbourne.
With all of our products manufactured directly from our factory in Hoppers Crossing, we oversee the production of every job that comes through our doors. Because of this, we stand behind the quality, strength and durability of our products 100%, delivering you the highest possible standard of fencing, concreting and landscaping, every time.
At Everlast Services, we pride ourselves on providing the highest quality products and workmanship, at a fair price point.
We pride ourselves on manufacturing quality products, using Australian made and owned materials, and on delivering superior customer service on every job. You can rest assured that from start to finish, your needs will be exceeded by the friendly team at Everlast Services.